Cypress Bayou Casino Hotel Names Ryan Fitch Assistant Executive Chef
September 21 , 2022
Charenton, La. – September 21, 2022 – Cypress Bayou Casino Hotel Executive Chef Willie Gaspard recently announced the appointment of Ryan Fitch as the casino's Assistant Executive Chef. Fitch is a native of Gonzales, Louisiana, and brings with him nearly two decades of experience in the restaurant industry.
After graduating from high school, where he competed in amateur cooking competitions, Fitch attended the Chef John Folse Culinary Institute at nearby Nicholls State University in Thibodaux, LA. "Much of what I know today about the restaurant industry is because of the fine professors at Nicholls State University," Fitch said as he reflected on his time at Nicholls State University. After graduating with a Culinary Arts Bachelor of Science, Fitch worked in several local restaurants and helped open Cypress Bayou Casino Hotel's Loco Mexican Grill & Cantina in 2007.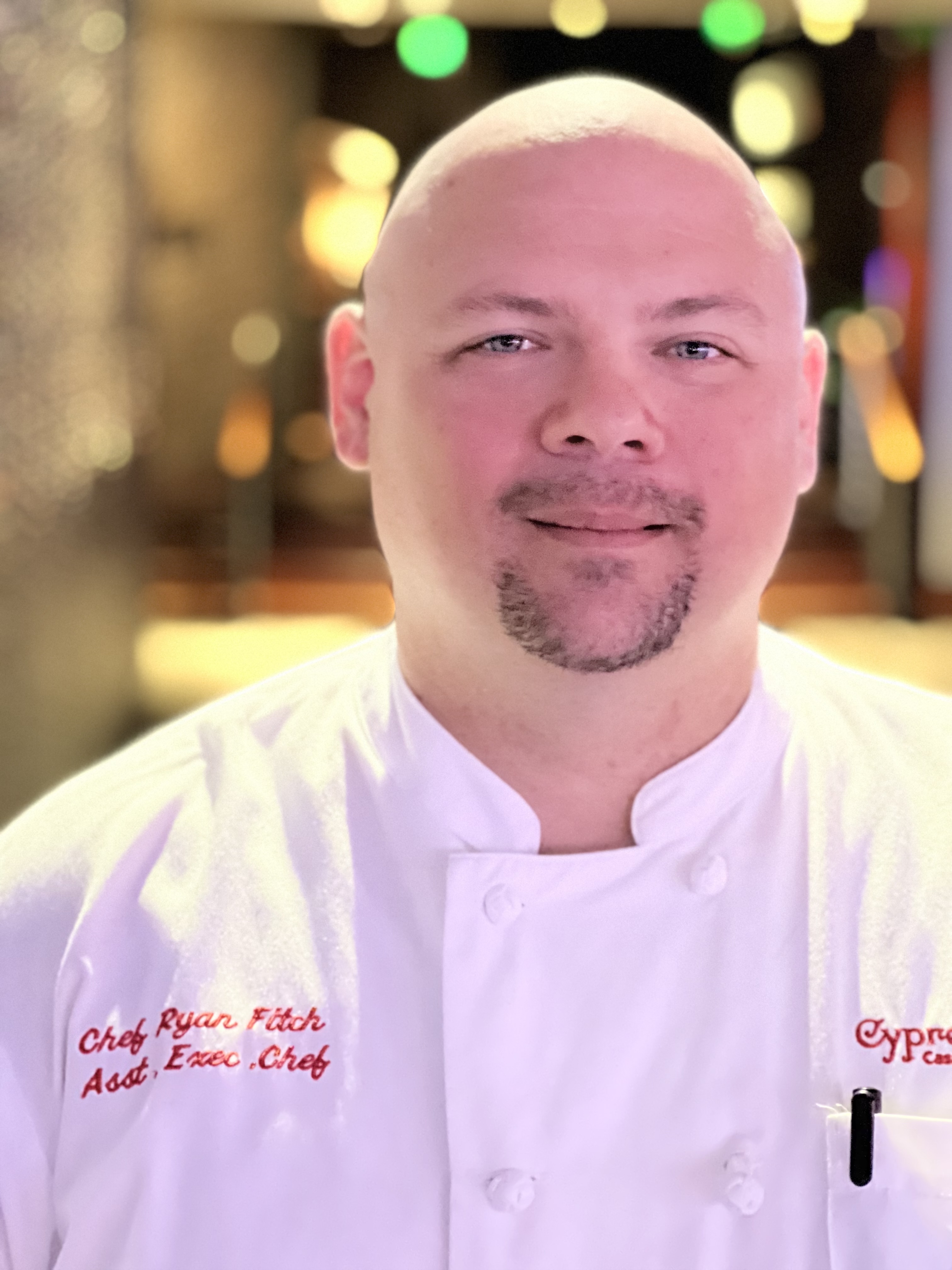 Fitch left Cypress Bayou Casino Hotel in 2009 to continue honing his skills as a chef in Louisiana and Florida. "I am incredibly grateful to have been afforded the opportunity to rejoin Cypress Bayou Casino Hotel as the new assistant executive chef," said Fitch. "I look forward to the challenges ahead, and I cannot wait to introduce new product offerings at the property," continued Fitch.
Fitch will assume his new role immediately.